Coal, Mineral & Geological Service
A geological survey represents the starting point in determining the feasibility of any potential coal or mineral mine site. Geological survey that are based on sound and established survey standards and practices ensure that our client receive realistic and factual information that will provide them with the right information that ultimately will assist them in their investment decisions.
The trading of commodities on an international basis represents an important facet of today's globalized company. Inspection and superintending services play a key role in ensuring that the financial and legal interests of both the buyer and seller to any commodity transaction are preserved.
1. A. Geological Survey for COAL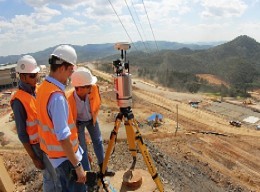 Stage 1 – General Survey Stage
Title search if required
Reconnaissance mapping
Outcrop sampling
Geological aspects (morphology, formations, stratigraphy, etc.)
Distribution of coal bearing formations
Possible Transportation route survey
Sample Analysis
Quality Estimation
Resource / Quantity Evaluation and Estimation
Recommendation for next stage survey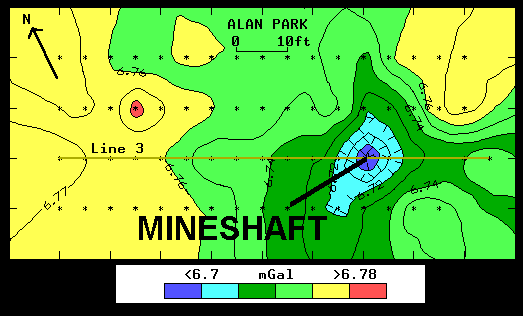 Stage 2 – Exploration Stage - Semi Detail
Geological Mapping
Outcrop mapping
Stratigraphic Drilling / Scout Drilling
Geophysical logging
Trenching / Test Pit
Sample Analysis
Quality Estimation (seam by seam)
Resource / Quantity Evaluation and Estimation (indicated tonnages), seam by seam
Recommendation for detailed drilling and resources / quality assessment program
Stage 3 – Exploration Stage - Detail
Geological mapping (detailed)
Topographic Mapping
Hydrology
Intensive Drilling (core and open hole chip, crop line)
Geophysical Logging
Sample Analysis
Resources / Quantity Evaluation and Estimation (measured, indicated, inferred tonnages)
Seam by seam Analysis (Quality & Quantity)
Stripping ratio
Preparation of final exploration report and recommendation for future work
Stage 4 – Feasibility Study Stage
Mine Plan (assessment of proven and probable reserves tonnages, seam by seam, stripping ratio)
Hauling Road Plan
Bathymetric / Hydrographic / Sounding Survey for Jetty Construction
Investment Plan
Financing Plan
Operational Costs Plan
Marketing Plan
Environmental Impact Analysis (AMDAL)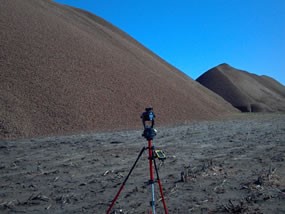 1. B Geological Survey for MINERALS
Title Legalities for Concession
Geological Consulting
Geodetic Survey of Topographic, Mapping & Situation Survey
Management of Exploration and Evaluation Programs (drilling, sampling, analysis)
Geotechnical & Mine Design Studies
Geophysics
JORC Competent Report
Inotech Service has the capability of preparing JORC (Joint Ore Reserves Committee) compliant program reports to determine coal and mineral resources / reserves and quality.
2. PRODUCTION / MINING STAGE
Coal preparation
Quality control services
Onsite / dedicated laboratory
Stockpile managements
Collateral managements
3. SHIPMENT STAGE
Pre-Shipment Inspection (PSI) at stockpile
Loading & Discharging Supervision
Quantity & Quality survey on Barge
Quantity & Quality survey on Vessel
Export Verification / Laporan Surveyor
In accordance with the new Indonesia Minister of Trade decree No. 384/M-DAG/KEP/6/2008, mandating that certain mine products such as coal and mineral exported out of Indonesia to have a LS Certificate.
4. LABORATORY ANALYSIS
Coal-Full Analysis
Parameters :
Total Moisture
Proximate Analysis (Moisture, Ash Content, Volatile Matter, Fixed Carbon)
Calorific Value
Ultimate Analysis (Carbon, Hydrogen, Nitrogen, Total Sulfur, Oxygen)
Form Of Sulfur (Total Sulfur, Pyritic Sulfur, Sulphate Sulfur, Organic Sulfur)
Hardgrave Grind ability Index
Size Analysis
Chlorine
Trace Elements (Boron, Arsenic, Selenium, Fluorine, Mercury)
Phosphorous in Coal
Relative Density
Bulk Density
Ash Analysis (SiO2 , Al2O3 , Fe2O3 , CaO , MgO , K2O , Na2O , TiO2 , P2O5 , SO3 , Mn3O4)
Ash Fusion Temperature (Reducing, Oxidizing)
Minerals Analysis
Clay Mineral / Quartz Sand
Aurum Sand / Sulfides
Galena
Iron Ores, Sand
Lateritic Nickel
Limestone, Dolomite
Barium Carbonate
Zircon Sand, Stannum Ore
Manganese Ore
Bauxite
Gold
etc
Parameters :
SiO2
Al2O3
As
Au & Ag
BaO
CaO
CaO Free
CaO Total
Co
Cr2O3
Cu
Fe
Fe Total
Fe2O3
H2O
K2O
LOI

MgO
Mn
MnO
Na2O
Ni
P
P2O5
Pb
S
SiO2
SO3
TiO2
V
Zn
ZrO2
etc
Methodologies
American Society for Testing and Material (ASTM)
International Organization for Standardization (ISO)
Guojia Biaozhun (GB)
Japanese Industrial Standard (JIS)
Australian Standard (AS)
British Standard Institution (BSI)